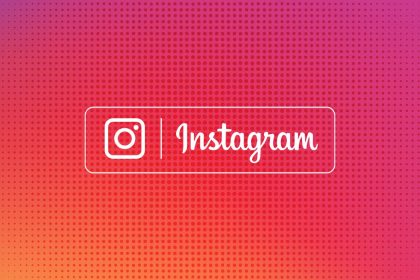 10 BEST TIPS How to Increase Followers on Instagram
1. Take Advantage of Your Bio
A warm and engaging bio is the first thing people see when they get to your Instagram page. In a way, it's like a homepage of your brand. The bio gives people an idea about what your brand is all about. The bio should also include a link to your website or the latest content for easy accessibility. You can also add relevant hashtags to your bio to further pique the interest of visitors. A good bio goes a long way.
2. Use Relevant Hashtags for Your Content
Hashtags can introduce your content to a brand new audience. Use branded hashtags (hashtags specific to your brand) or hashtags relevant to your target audience. The more relevant users find your hashtags, the more likely they are to follow your brand.
3. Post Your Content at the Right Time
Doing this will ensure increased visibility for your brand. According to research by sprout social, in the pre-COVID era, the best time to post on Instagram was at 11 AM on Monday, Tuesday, and Friday, and 2 PM on Tuesday.
4. Steal Followers from Your Competitors
You can steal followers from your competitors by engaging with them. Considering how users have already followed your competitor, they represent a high-quality audience that could become your brand's ambassadors. Engage with customers by following them, liking, and commenting on their content. The more you engage with them, the more likely you are to develop your brand.
5. Pay for Sponsored Posts and Product Reviews
Firstly, it is vital to find influencers operating within your industry. Having them advertise your content will expose it to a broader audience. Influencers who have more than 20,000 subscribers, and have their email addresses in their bio may be interested in collaborating with your brand. For unique products, you could send influencers a copy of the product to review and post.
6. Use Geotags for Local Discoverability
By tagging your location on your content or stories, people searching for that location can come across your content. It can help promote your business locally, to the relevant audience. You can also contribute your posts and stories related to that location.
7. Use Instagram Stories
Instagram stories enable you to increase your followers and grow your user base. It can increase your brand's authenticity. It can also increase interactivity and give your users a behind-the-scenes look at your brand. You can endorse your blogs, your posts, post relevant industry, and so on.
8. Ask For Followers
People may enjoy your content, but don't necessarily follow your brand yet. What they need is a small push. This can be done by asking users to follow you. You can also work these into your captions and in the comments section, thus urging people to follow and engage with your brand.
9. Stay Updated With Latest Trends
You can increase engagement and visibility by keeping in touch with popular trends. Align your content and hashtags with the relevant trends. However, make sure your content is presented in a meaningful way and is something that your audience might be interested in.
10. Stay Consistent with Posts
Ensure your posts follow a consistent schedule, and follow a theme. You can schedule your posts to create an engaging theme and tell users a story you want to tell. Scheduling posts also ensures that you can come up with content in advance, rather than winging it.